This is my first non-test conversion, and it came out really well! Some of the models were a bit screwy but I think I fixed them all in HMT. If anyone finds one I missed, just tell me and I'll fix it.
KNOWN BUGS: The only bugs I noticed while testing where that theres sometimes a slight problem with the shotgun reload animation and sometimes a bit of lag.
CREDITS:
Conversion: Me, WarHampster
Map Author: Halo hoger
C#MT n' stuff: Bobindashadows
PICTURES: (taken on my new computer so the graphics are good)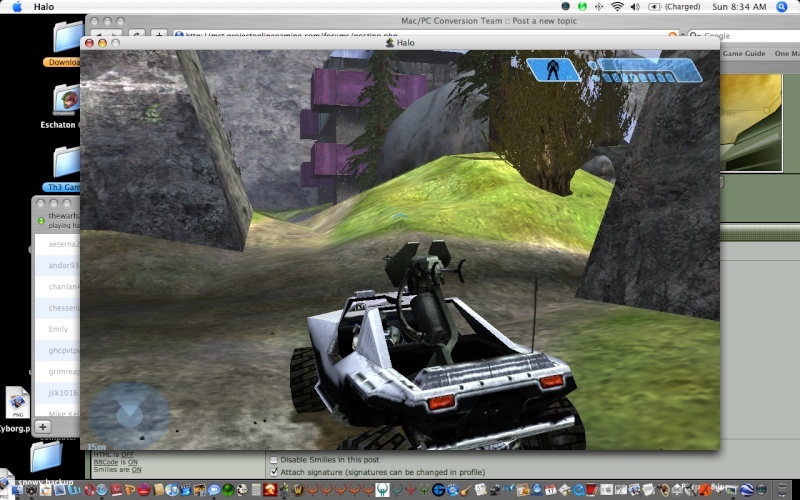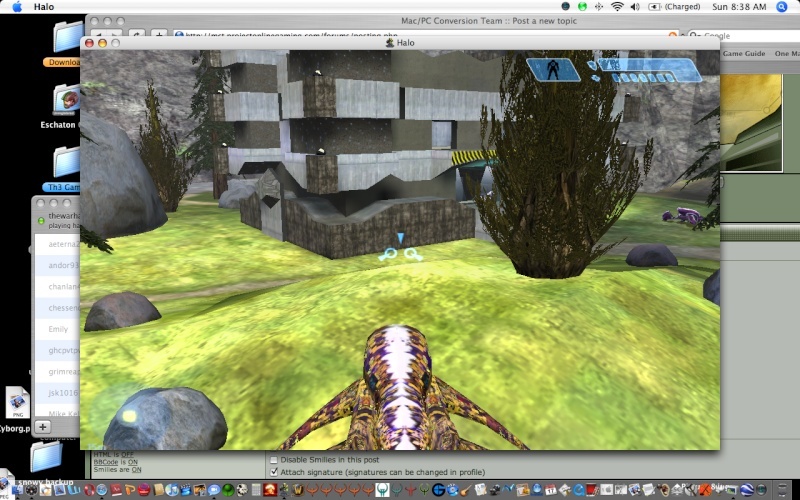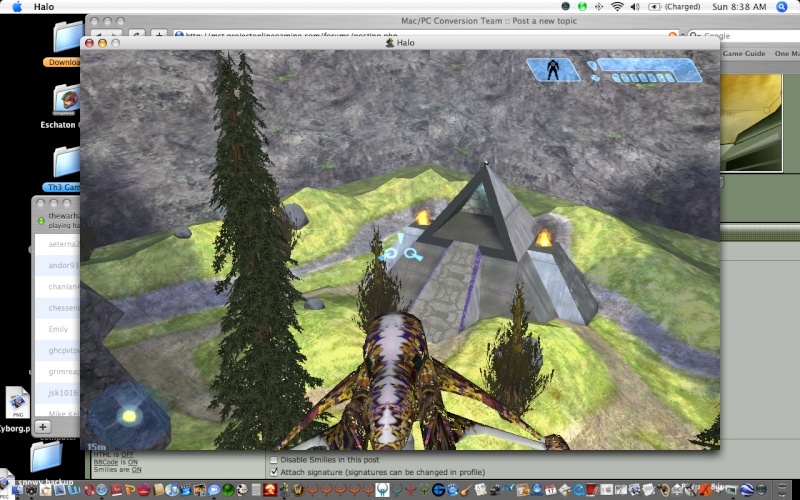 BTW: The banshee skin is my bitmaps, It won't show up on yours.
DOWNLOAD:
Conversion:
http://www.savefile.com/files/1023467
Original map:
http://forums.halomods.com/viewtopic.php?t=16996
OTHER SHTUFF:
Please vote in the poll so I can post this at halo mods. (http://forums.halodev.org/index.php?showtopic=3117)
Also: Does anyone know halo hoger's IM because he didn't respond to my Pms.
Also also: If anyone wants to play this map with me my IM is The WarHampster.
ALSO ALSO ALSO: Suggestions for my next conversion are welcome!!!
EDIT Nevermind no there not, I'm already converting a new map.
EDITEDIT But you can give suggestions for my conversion after this one (it only takes me like 10 minutes)
______________________________________________
Merzbow schrieb:

I want to make silence by my Noise. Maybe, that is a fascist way of using sound.